---
Trevor Garner, President and owner of T.A. Garner Construction, Inc., began his interest in building at Northwest High School in Guilford County, where he won awards for his carpentry skills in shop class. He spent summers framing for local contractors and quickly learned the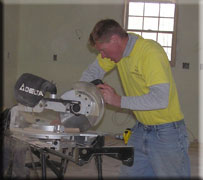 invaluable old school building techniques that he still uses today.
After graduation, Trevor enlisted in the army reserves, which over the next eight years taught him about strong leadership, integrity, and teamwork. He also held a job with a local builder while taking college courses.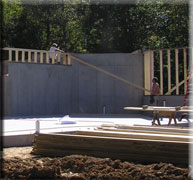 In 1995, Trevor started his own business constructing storage buildings, decks, and garages, and eventually hired a crew to begin framing homes throughout the Northwest area. T.A. Garner Construction, Inc. has framed hundreds of houses for a dozen contractors in Stokesdale, Summerfield, Oak Ridge, and Greensboro. He is well known as a meticulous, detail-oriented, and above all, QUALITY builder among his peers, contractors, inspectors, and real estate agents.
In 1998, Trevor's company was incorporated and in 2001, he earned his General Contractors license. Since that time, he has continued to be hands-on for each and every custom and spec home that he has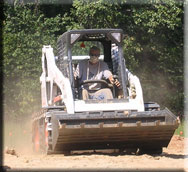 contracted from the ground up. Each home built by Trevor Garner has unique details and all houses are constructed with top of the line materials. Through extensive search, he has formed a relationship with a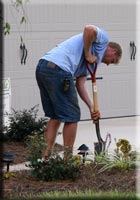 group of highly skilled subcontractors that work closely with Trevor to build high quality homes.
Buyers of T.A. Garner Construction, Inc. homes have appreciated Trevorís advanced knowledge in carpentry, framing, and the codes of building. To contact Trevor directly to discuss a custom home or with questions about current houses for sale, call 336-669-5157 or email trevorgarner@worldnet.att.net.